2015 was certainly a big year for the aviation industry; Boeing completed the final assembly of its first 737 MAX 8, the price of fuel dropped by a massive 37% year on year (reported by the International Air Transport Association on 18 December 2015), Airbus moved closer to seeing the first A320neo enter into service, while the A350 XWB took to the skies for the very first time.
Last year, we reflected on some of the coolest headlines in aviation and now here's a look ahead at what 2016 may bring.
A320neo will enter into service
The super efficient Airbus is set to enter into service early this year, with two engine variants, offering customers a 20 per cent reduction in fuel burn.
It should have entered into service in Q4 of 2015 but in December the original equipment manufacturer (OEM) announced that the market would have to wait a little bit longer for the upgraded version of the popular A320 single-aisle aircraft. This delay followed the news of a change in launch customer from Qatar Airways to Lufthansa.
But in spite of the delay, the NEO has so far captured some 60% share of the market, according to Airbus, through securing more than 4,400 orders from close to 80 customers since the programme launched in 2010.
PW1100G engines will enter into service on the A320neo
Pratt & Whitney's Pure Power PW1100G-JM engines that will power one of the two engine options for the A320neo will enter into service early this year.
CFM International's LEAP 1A engine will enter into service
The second engine option for the NEO also received Type Certification in November and is set for entry into service in mid-2016.
Boeing's 737 MAX 8 will begin its test flight programme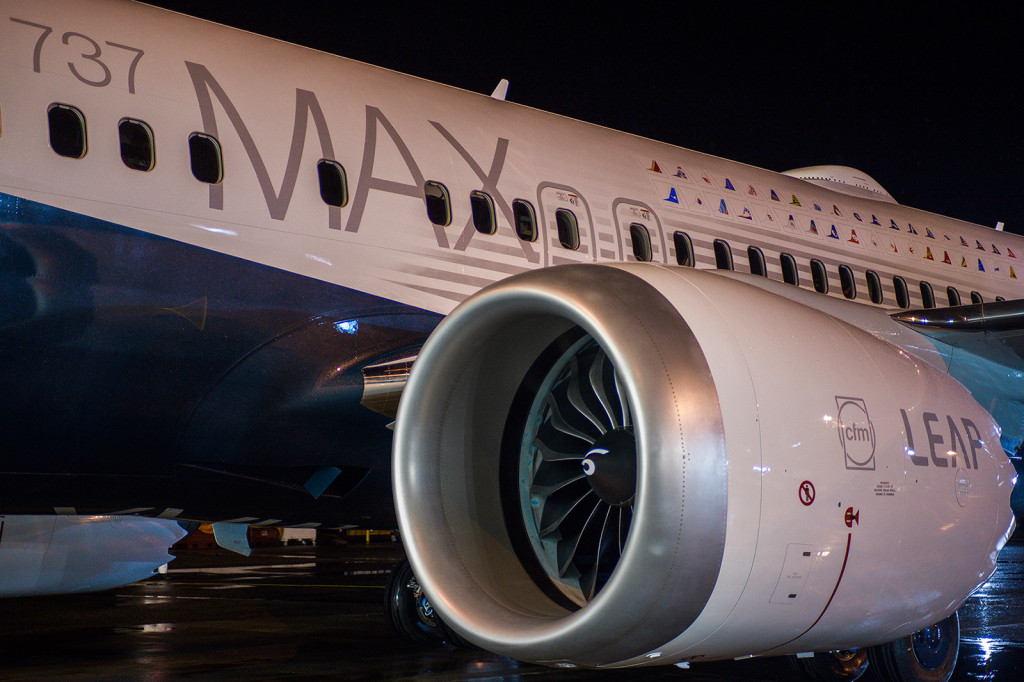 On 8 December 2015, employees at Boeing's Washington facility watched as the first 737 MAX 8 rolled out of the Renton hangar, following completion of the final assembly.
After debuting the first completed aircraft of the upgraded 737, the OEM will now prepare for entry into service in late 2017, using four flight test planes as part of the test flight programme.
Now all that launch customer Southwest Airlines can do is get ready for the first delivery (due in Q3 of 2017) of the highly anticipated aircraft that has a 40% smaller noise footprint than today's single-aisle airplanes.
The COMAC C919 will enter into service
The short to medium range aircraft that offers a 168-seat configuration in an all-economy cabin will enter into service this year, and stands as the biggest aircraft ever to be designed by China.
The COMAC (Commercial Aircraft Corporation of China) C919's will first fly under the ownership of launch customer, ICBC Leasing.
Premium Economy will be implemented on board more airlines
In 2015, improving passenger comfort became one of the main areas of focus for airlines because customers now demand more for their money.
Unsurprisingly, 2016 looks set to see more airlines announce ways in which they will improve the overall flying experience for their passengers. Last year, Alaska Airlines and American Airlines both confirmed cabin revamps, for example.
In December, American Airlines announced that it would unveil a new Premium Economy cabin, making it the first of the big three US airlines to install this particular class of cabin.
The first aircraft to fly with Premium Economy on the airline will be its 787-9, expected to enter into service in late 2016. And the aircraft will offer three rows of Premium Economy in a 2-3-2 configuration.
Thus as one of the leading US airlines upgrades its offering, 2016 may see an increasing number of the world's major airlines stepping up their game when it comes to passenger comfort.
Brazil's revamped airport will welcome over a million passengers for the Olympics
In preparation of the 2016 Summer Olympics, Brazil's main airport, Rio de Janeiro-Galeão International Airport has been renovated, to accommodate the huge numbers of passengers that will arrive in the city this August.
At Janeiro-Galeão, the construction of a new building next to Terminal 2 is one of the main projects that will be ready by April this year. This new building will become a departures and arrivals hall with 26 jet bridges connecting to aircraft structures.
The battle between the U.S Big Three and major Gulf carriers will continue
The war between the big three US carriers: American, Delta and United, and the three major Gulf carriers: Emirates, Etihad and Qatar Airways, is set to continue because the two sides failed to reach any sort of agreement over the open skies agreements.
The FAA will monitor the use of drones
Late last year, the Federal Aviation Administration's (FAA) introduced its Small Unmanned Aircraft System (UAS) registry for anyone who owns a small UAS of a certain weight and wishes to fly it, and then on 6 January, its B4UFLY app was launched, to further support UAS operators.
Thus 2016 is bound to see UASs making headlines, especially as the industry will be wondering what the year ahead will bring following a near miss in 2015, and the FAA tries to monitor their use in U.S airspace.
Bombardier CSeries will enter into service
Following a series of set backs in 2014 and also 2015, including an engine failure and a delayed entry into service, Bombardier's CS100 aircraft is finally planning to take off this year, with launch customer Swiss Airlines.
Last year, the CSeries received an investment of over $1bn dollars from the Quebec government and achieved certification in December. The industry is now hopeful that the programme for the 100- to 150-seat single-aisle aircraft will continue as planned.
IT MRO Systems will become increasingly popular
As handheld technologies such as smartphones are more heavily relied upon in MRO processes, IT solutions for maintenance planning will see a rise in new customers coming on board, adopting their innovative systems.
Through products like Rusada's MRO platform, Envision, customers are able to access a wealth of information in the palm of their hands. The solution can store information on: forecasted maintenance scenarios, work packs, scheduled maintenance visits and available stock, while also providing access to quotes, invoices and key analytical tools.
In addition to providing a comprehensive tool to airlines and MROs to help streamline their operations, IT MRO Systems such as Envision assist the industry with its move towards paperless operations.
There will be more news on London's airport expansion
The past three years have seen the London airport debate really heat up, with a decision yet to be made.
The Davies Commission released its final report in the summer and voted in favour of a new third runway at London's Heathrow. And in August, Gatwick fought back, defending its new runway option, claiming that the final report contained "many omissions and basic errors".
While Boris Johnson continued his campaign for a new airport in the Thames estuary – an option that has been widely opposed – and the fourth option of a runway expansion at Heathrow was somewhat dismissed.
Therefore, the industry is still waiting for a final decision to be made. Perhaps this will be delivered in 2016.
Record passenger numbers are expected
With a record 3.5bn passengers recorded in 2015, this year looks set to break a traffic record once again with a massive 3.7bn worldwide passengers predicted to fly in 2016.
Did we miss something? Please add your predictions for 2016 in the comments below.
{{cta('86bd161b-0db4-4295-b362-e1e7c2a976ce')}}